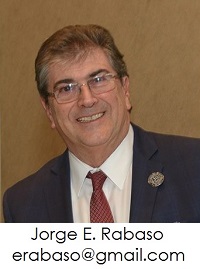 You know you want to protect your loved ones with the best insurance products, but did you know that life insurance is also the best way to protect your assets while growing your net worth?
At Rabaso Insurance Optimization Services we can help you get the most out of your insurance, from choosing the right policy to rebalancing your assets to meet your specific objectives.
This page contains many tips and tools for you to explore, from calculators to newsletter articles. Feel free to go at your own pace, but when you are ready, click on the links below to get a personalized quote to meet your insurance needs. Or call us at (818) 445 4268.
Monetizing a closely held business can be a difficult process, so owners may want to plan an exit strategy before they really need one.

As new car prices skyrocket, these three trends could make 2019 a good year to buy a three-year-old vehicle.

A flat 21% tax rate may seem like a good reason for a pass-through entity to convert to a C corporation, but there are other factors to consider.

Millions of Americans own mutual funds. This overview can help you review the mix of funds you own.