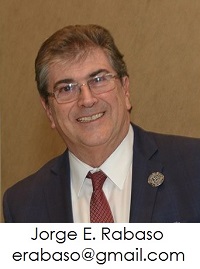 You know you want to protect your loved ones with the best insurance products, but did you know that life insurance is also the best way to protect your assets while growing your net worth?
At Rabaso Insurance Optimization Services we can help you get the most out of your insurance, from choosing the right policy to rebalancing your assets to meet your specific objectives.
This page contains many tips and tools for you to explore, from calculators to newsletter articles. Feel free to go at your own pace, but when you are ready, click on the links below to get a personalized quote to meet your insurance needs. Or call us at (818) 445 4268.
The financial ratios that help measure an organization's performance may also be used by potential lenders and investors. Learn more.

Do you know which factors influence bond yields and why the gap between short- and long-term yields is often viewed as an economic indicator?

How do recent classification changes reflect shifts in the telecommunications sector, and what does that mean to investors?

A discussion of the measures being taken by the federal government to support workers, businesses, financial markets, and the economy in these trying times.