Our Firm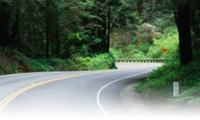 At Rabaso Financial, we specialize in financial protection products and services. We offer a full range of insurance products including Permanent Life in a variety of flavors to suit your specific goals and needs.
Our approach is simple and highly personalized. We analyze your needs along with your existing policies to arrive at a personalized offering that will better suit your situation, while often resulting in lower premiums. Our clients are highly satisfied, and happy to recommend our services.
We also offer complementary products such as annuities, disability insurance and long term care plans. Please call us if you have any questions about our methodology and personalized service. You will be glad you did.